Engineering Design Services
Design services are offered in the area of component re-engineering for obsolescence, up gradation of designs, reliability engineering/ of products. .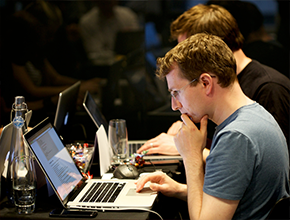 Turnkey Manufacturing Solutions
In today's competitive manufacturing environment, delivering products securely and timely is more critical than ever. TYCOON IT delivers complete manufacturing services from PCB assembly (PCBA) to complex systems integration and configuration. We bring you advanced manufacturing solutions with expertise across a diverse product mix. You focus on your core business. We focus on reducing your costs, speeding your products to market and helping you gain a competitive edge.
This approach enables us to deliver highly competitive services in an increasingly complex industry with a diverse, competitive customer base. It also allows us to make fast, flexible decisions in response to changing market conditions. TYCOON IT delivers value and innovation to our original equipment manufacturer (OEM) customers.
Along with the facilities for manufacturing, we have customized lines for Box build, Integration, Testing, Burn In facility to offer OEM manufacturing of products