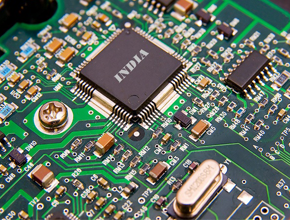 Who We Are
TYCOON Innovative Technology established in the year 2014 in Mysore, delivers Total Manufacturing Solutions Very best of the electronics manufacturing process and business practices with integrated business verticals to cover the entire bandwidth of Electronic Manufacturing Services starting from Design Services thru Prototyping, Sourcing, Turnkey manufacturing and Support Services
We specialize in quick-turn services for highly complex and advanced PCB assembly and systems manufacturing in meeting dynamic business needs and competent engineering and manufacturing team to help many customers to give complete solutions all kinds of PCB assembly requirements.
Company Strategies
Win – Win Partnership

Partners with our customers and grow together.

Value Added Service

Provide value added service for total customer satisfaction.

Quality Commitment

Effective quality assurance system to ensure product quality.
On Time Delivery

Effective delivery control to ensure on time delivery.

Cost Effectiveness

Effective and efficient management to obtain cost effectiveness.

Ship to Stock

Effective logistic control and quality product to ensure just in time stock.
Quality Pledge

We are committed to being very aggressive in our attitude towards quality and customer service, primarily since we want to be ranked as the "best" in our business. Quality is not just another goal, it is our basic strategy for survival and future growth.
To manufacture and deliver quality products efficiently, in a professional and flexible environment, on time and at the right cost to our customers, while driving to become a world-class organization.